BENEFITS OF
CONCRETE FLOORING
SPECIAL APPLICATIONS
MAINTENANCE OF
CONCRETE FLOORS
Customizable Concrete Floors
Concrete is a handcrafted, customizable product. Each concrete floor is unique, often customized with the input of the owner. There's no predetermined color palette to limit designs. With concrete, the floor can be customized to blend with other architectural elements and to fit a given space.
Ways to Customize Concrete Floors:
Concrete is natural, with a unique beauty that's brought to life by different finishing and coloring techniques.
Trowel patterns are popular for their swirled finish.
Smooth, burnished concrete is another popular look.
One of the most elegant treatments for concrete today is polishing.
Penetrating stains can be used to enhance the natural variations in concrete and add a mottled, variegated look.
Concrete harmonizes well with other building materials, such as metal or exposed wood beams.
Concrete floors are a popular choice in restaurants and commercial facilities that want to achieve a modern or industrial look.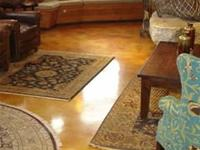 Concrete Effects in North Berwick, ME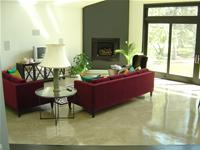 Chicago Concrete Solutions, Inc. in Chicago, IL